I have followed Dusty and Eric for some time. I absolutely love each of their photography styles and I was beyond excited when I found out these two New York based photographers are a couple. Recently I sat down with them to ask each of them about being photographers, being a couple, their dream cameras, and about their dream shoots. Lets begin with Eric...
Ben: Eric good afternoon! Tell us a little about yourself, what you do, and who are you.
Eric: I'm Eric, I'm 26 years old, originally from Queens, New York – I work in HR/Legal and I love Sailor Moon, photographing handsome men, gymnastics and being a hermit in our apartment.
Ben: Where do you and Dusty live?
Eric: We live in Bronx, New York.
Ben: How long have you been doing photography?
Eric: I started shooting my sophomore year of college in 2007 for my Art Education degree.
Ben: How long have you two been together and how did you meet?
Eric: 1 year as of February 17, 2015 – we met on a photo shoot of mine. Dusty, was modeling for this magazine feature I had gotten. Dusty was the kindest person I had met in such a long time and he just grabbed my attention as soon as I met him.

Ben: What is your photography "specialty"?
Eric: For me it's more commercial/fashion. I consider my work marketable for brands and everyday people. I have always been more business minded and geared toward agency style work.
Ben: Who inspires you?
Eric: Before photography I was a fine artist and I have always liked pop-art. I don't care for studio photography as much as I do for outdoors. A big open sunny space on the streets of NYC is the most inspiring thing for me, getting out in the elements is always a fun way to change it up and get a lot of character and story in your image.
Ben: What is your favorite shoot that you have done?
Eric: My favorite shoot was my shoot with Alex Minsky – He was someone I said I was going to shoot when he started to model a few years ago and randomly it just fell into place when I was out in California with some friends. It was also my first photo shoot outside of New York and to shoot such an amazing person with a great background story made me feel very accomplished.
Ben: What limitations or advantages are there with both of you being photographers?
Eric: Wardrobe! We both like to style our shoots in simple ways and Dusty always steals my clothes before I can use them! The advantage is having someone who has a completely different style/eye then my own to give me a new perspective or idea on what my 'best' shot is. Sometimes you get into a rut and keep shooting the same thing and picking the same style of image out of safety – it's nice to have someone tell you something you wouldn't normally like or pick is actually your greatest shot.
Ben: What do each of you shoot with?
Eric: Cannon 60D – we share the camera!

Ben: What is your dream shoot:
Eric: Dream shoot would be to photograph an episode of America's Next Top Model! ANTM was one of the first times I ever saw photography as an art-form in such a large perspective and I just loved seeing all these crazy styled photo shoots with some reality TV in the mix. I've seen every season, photographed some contestants and I also just love Tyra Banks.

Ben: What is your dream camera?
Eric: The technology isn't what's important to me. I like keeping it simple, the more advanced the camera is and the more buttons you fiddle with the less you tend to focus on your subject – you lose the connection if you're too involved with your lights and cameras sometimes. There are tons of famous photographers who use point-and-shoots to make beautiful work because they are focusing on the moment and the special person they chose to work with.
A peak into Eric's photography is below. For more of his work visit his website.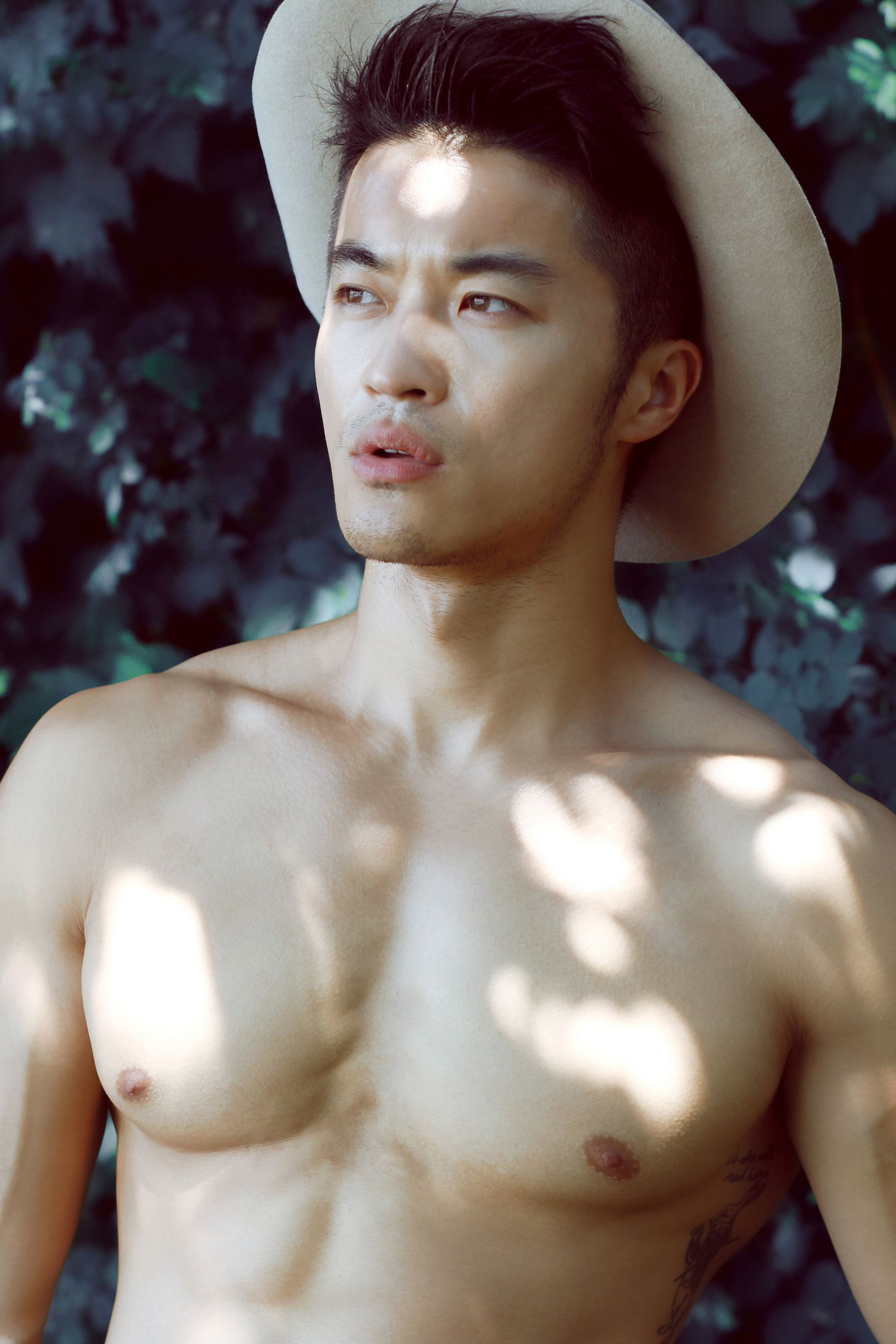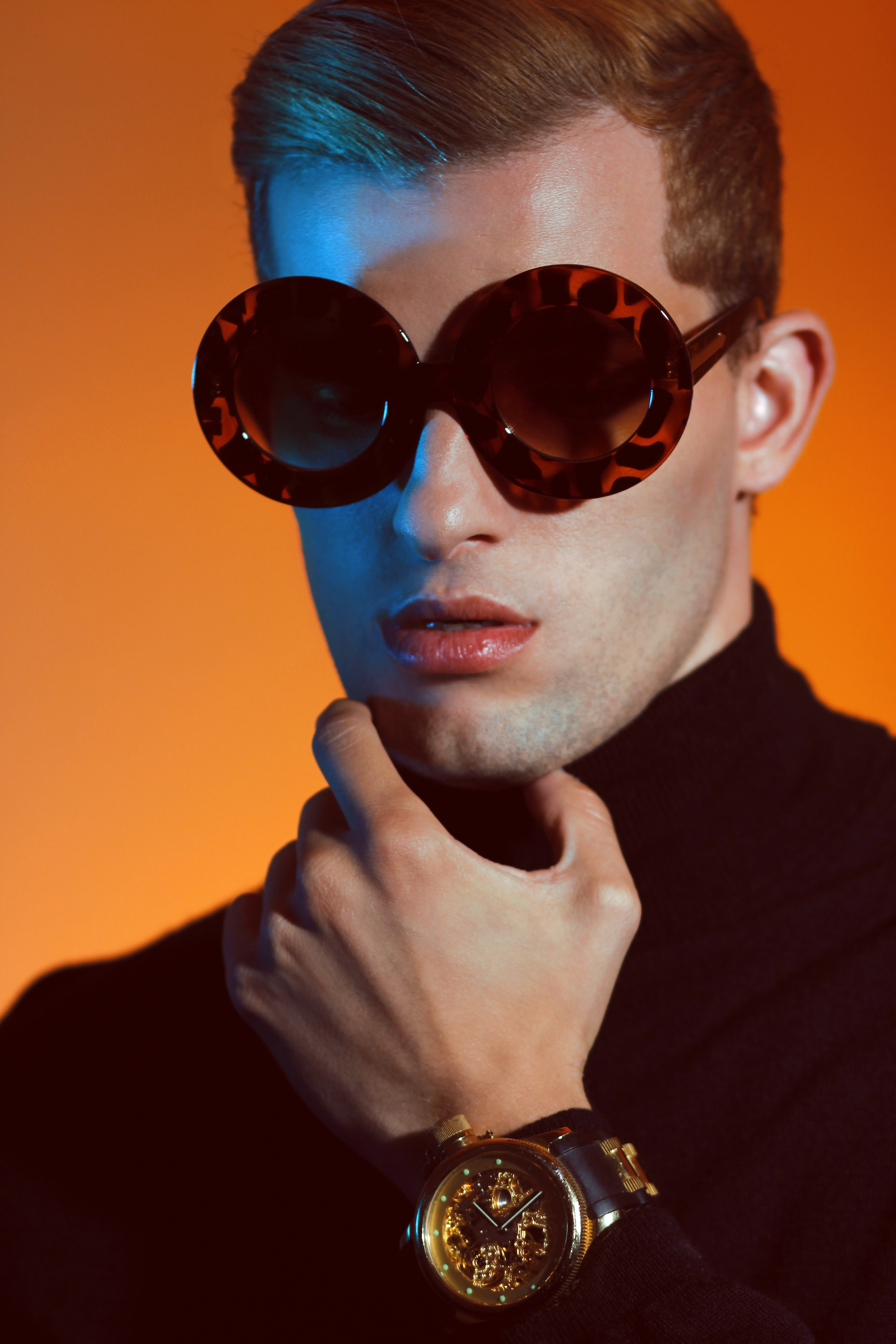 I then asked Dusty the same series of questions.
Ben: Dusty how long have you been doing photography?
Dusty: About a year.
Ben: Wow you are quite accomplished for just having a year under your belt!
Ben: What is your specialty?
Dusty: I focus on sensual, male portraiture.
Ben: Who inspires you?
Dusty: I'm inspired by the voyeurism of social media. When we see the mundane or private moments of people across the planet, it helps us to feel like we're not alone in our quirkiness.
 
Ben: What is your favorite shoot you've done?
Dusty: Since it's what motivated me to start this venture into photography, capturing Eric at my old apartment in New Jersey would have to be my favorite. He's such a sexy little thing.

Ben: What limitations or advantages are there with both of you being photographers?
Dusty: We use the same camera!

Ben: What is your dream shoot?
Dusty: I aspire to capture really motivational and progressive leaders in their homes. Less for the photos and more so I can just pick their brains and watch them be human.
 
Ben: What is your dream camera?
Dusty: One that can retouch, email clients, and massage my neck. A few additional shots from Dusty are below. To see more of his work visit his website.