Our home was built in 1996, which really has a lot of advantages–such as extra large room sizes, and a few disadvantages–such as an over abundance of outdated brass light fixtures.  I realize that mixed metals are making a small comeback in decorating trends, but I believe the trend is towards actual brass and not the "bright" brass that was so popular twenty years ago. The good news is that changing outdated lighting fixtures is a simple and easy DIY project that will only cost you the price of a can of spray paint. If you have ever considered buying a whole new light fixture just because the existing one seems outdated, think again. Step back and examine the curves and lines of the fixture itself, and imagine how that same light might look with a simple coat of spray paint on it.  Is it a good candidate for an upcycle?
My  dining room chandelier was a prime upcycling candidate.  It had excellent lines and curves… it just needed a little facelift.
Here is the light fixture in the room BEFORE:
And here it is AFTER:
The difference is astonishing, right?
I realize that there is a healthy dose of fear and/or respect that surrounds DIY light fixture removal and installation.  And rightfully so, because electricity definitely deserves plenty of respect.  But don't let that stop you from attempting this DIY project.   I think the fear of all things electrical is what makes a lot of folks tolerate the same old builder grade lighting for years instead of finding something new that they love or upgrading their existing with a coat of paint. Even if you grow tired of a light fixture, it seems like a hassle to hire an electrician to come out just to change a few lights. Well, I'm here to tell you that it's really not that hard to DIY this type of thing if you have a few basic tools and a ladder.  I do recommend having another person to help with the job if it's a very heavy fixture such as a dining room chandelier.  My project would never have happened without the help of my wonderful handy husband. He has no fear of electricity like I do. Plus he is tall and can reach the ceiling fairly easily on a step stool. And he can hold his arms above his head for an extended period of time. That always helps.  My husband has become an old pro at changing fixtures in our home, so I am going to share some of the basics here with you today.
Ready?  Let's get started!
1.  Turn off the power to the light fixture at the breaker box.  This is the most important step!  Do not skip this step or Very Bad Things could happen.  You've been warned.  Flip that breaker off.  Not just the light switch– flip the CIRCUIT BREAKER inside the panel box off.  If you don't know what a breaker box is and how to find the fuse for your light fixture, stop now and hire an electrician.
2. Remove all light bulbs and glass pieces from the light fixture while it's still hanging.  If you skip this part and then accidentally drop the fixture you'll have a dozen broken light bulbs on the floor beneath your feet. Make sure you're wearing sturdy shoes.  And safety glasses too, since sheetrock dust can fall down in your eyes.  Safety first!
3. Unscrew the cover of the fixture.  Usually this requires a screw driver.
4.  Once you remove the cover, you'll see wires with caps on them.  Unscrew the caps and put them in a safe place. You'll need them later during reassembly.   Note that the wires are connected white to white, black to black, and a copper ground wire.
4.  Carefully unscrew the fixture from the mounting bracket and lower the light fixture to the ground.  This is where two people come in handy because light fixtures can be heavy! After we shut off the power at the panel box (VERY IMPORTANT STEP!) I held the weight of the light fixture while he removed it from the hard wiring. Then he unscrewed it from the mount and it was down. I didn't realize it would be that easy! I was pleasantly surprised by how simple it was, actually.
5. Take the fixture outside and hang it in a spot that won't matter if it receives any paint over spray.  I hung mine from a tree in the backyard using a sturdy S hook.  I won't lie.  It did cross my mind to set up a red checkered table cloth out there and serve my two Labrador retrievers a romantic al fresco spaghetti dinner.
6. Insert rolled up pieces of paper towel or foam inside each light bulb hole to prevent paint from getting inside.
7. Wipe down the fixture with a damp towel to remove any dust.  Allow it to dry completely before painting.
8. Spray!  I used Rustoleum oil rubbed bronze metallic spray paint on my fixture with an "any angle" trigger spray.   Get every angle, every nook, every cranny.   There are lots of nooks and crannies on this chandelier.  Just keep spraying from all angles and looking at it from the top, bottom and all sides to make sure you don't leave any brass shining through.   After it dries, give it another thin coat until you have covered every inch 100%.  I even sprayed the chain that attached it to the ceiling.
9. After letting it dry outside for a few hours, bring your light fixture inside and put it back up exactly the same way you took it down, but in reverse.  Just remember… black wire to black wire, white wire to white wire, copper ground to copper ground.  And be sure to have help with lifting! Do not let the weight of the fixture be unsupported until you are sure you have bolted it back to the support bracket properly and securely.
10. Put your light bulbs back in, flip the breaker back on, and stand back to enjoy your new, updated light fixture!  Pat yourself on the back for a job well done.
Disclaimer: (you knew that was coming, right?) Please be careful and use caution with this project.  DO NOT attempt this alone if you are unsure of your ability to lift heavy objects above your head while standing on a ladder.  Use the utmost of caution when attempting this maneuver and please don't hurt yourself! Save yourself a medical copay and hire the electrician if you do not feel you are capable of handling this project.  Do not ever touch a live wire with an electrical current running through it.  I'll say it again–flip that breaker off.  Not just the light switch– flip the CIRCUIT BREAKER inside the panel box off.  If you don't know what a breaker box is and how to find the fuse for your light fixture, hire an electrician.     Your ceiling junction box and wiring might not look exactly like mine.  This is only a demonstration of my lighting and yours may be different.

---
---
Sharing this project at these great link parties: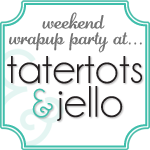 related

posts

» DIY, Home, Interior Decorating, Tutorials » Update an outdated light fixture with...

Beth, brass, diy, electrical, how to change a light, how to update a light fixture, lighting, oil rubbed bronze, spray paint, upcyle

« Three Nights at the Roxbury – a Catskills Destination Mini Raspberry Trifle »